Candle Wick Shoppe Blog
Thoughts, staff picks, and lots of fun.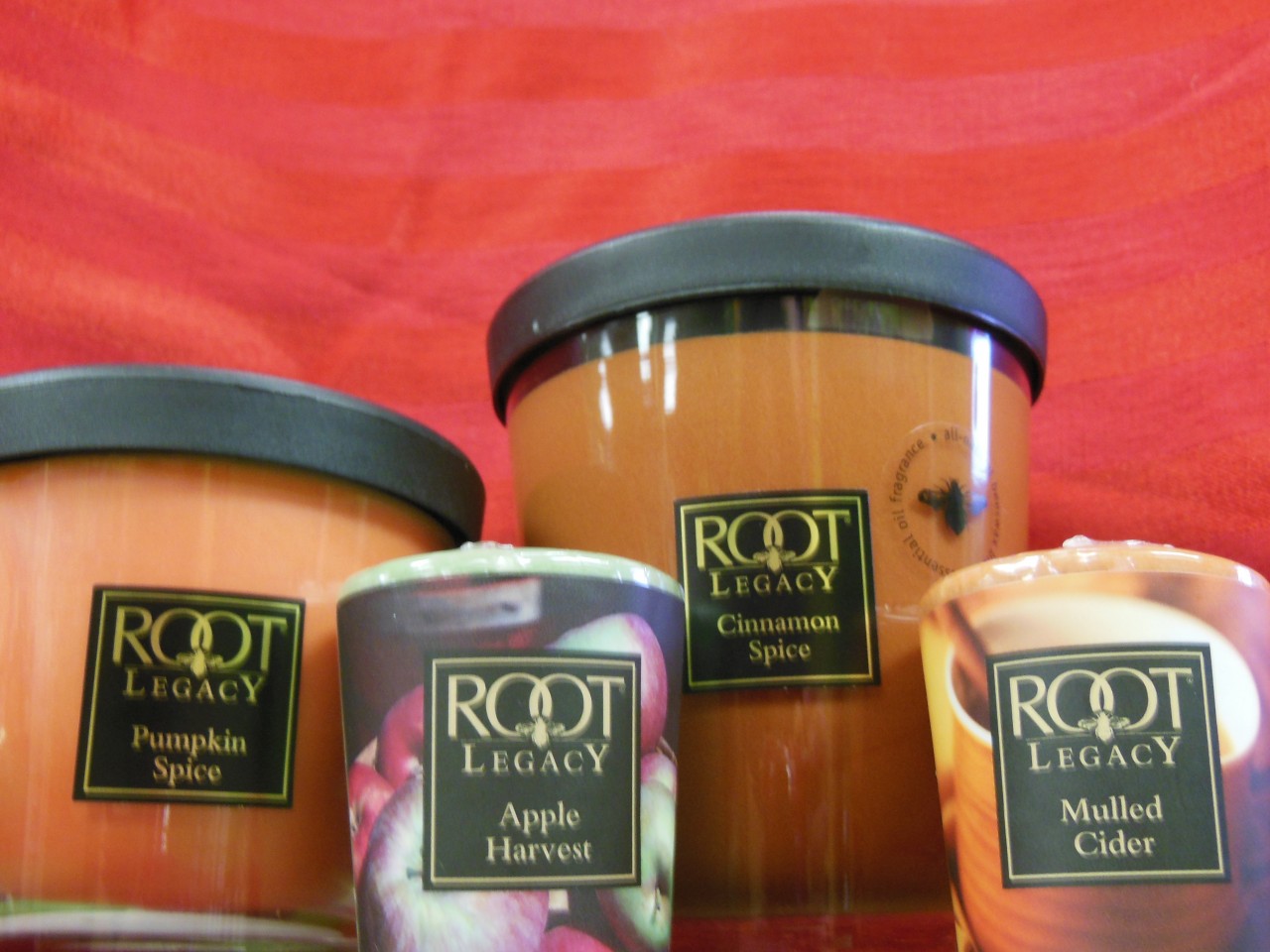 Well Hello Lovelies!!!! It's getting colder, and you know what that means. Time to snuggle up with a blanket, cup of hot cocoa and a few warm scented candles burning around as you relax in your footed Batman PJ's. Ok, I may be the only one with the footed Batman PJ's, but you get the idea. So from November 9th to November 15th the instore special will be Root's Fall scent collection. Come in to the store and get 15% off of any root fall scent candle.