1 minute reading time
(218 words)
Weekly CMO Reading
Happy Sunday folks!
2016 has been a wild, wild ride. As we close in on it's final chapter, this reading reminds us to take some clearing and protective action before we jump into the New Year. Get rid of this year's funk, and create a circle of protection around the people and things you have invested in.
Don't be afraid to ask for a little help! Use the Helping Hand to tap into the resources and opportunities around you. You are only alone if you choose to be, so open up, and call for that which you need. Sometimes a helping hand comes from the most unexpected of places. 
Feeling stagnant? Don't wallow in your static negativity! Burn Tornado Alley and obliterate it! Clear out the harmful effects of any bad decisions you have made over the past year, so you can start 2017 with a clean slate and a positive intention.
Secure the effects of Tornado Alley with a little Protection. Call on the powers that be, to guard your home, family, business, finances from harmful energy. If you build a shield, nasties can't get in.
Take some time to cut and clear before the New Year, kick things off with a prepared and positive intention!
Happy Yule and Merry SolsticeTo you and yoursShalomBecca-Candle Wick Shoppe Associate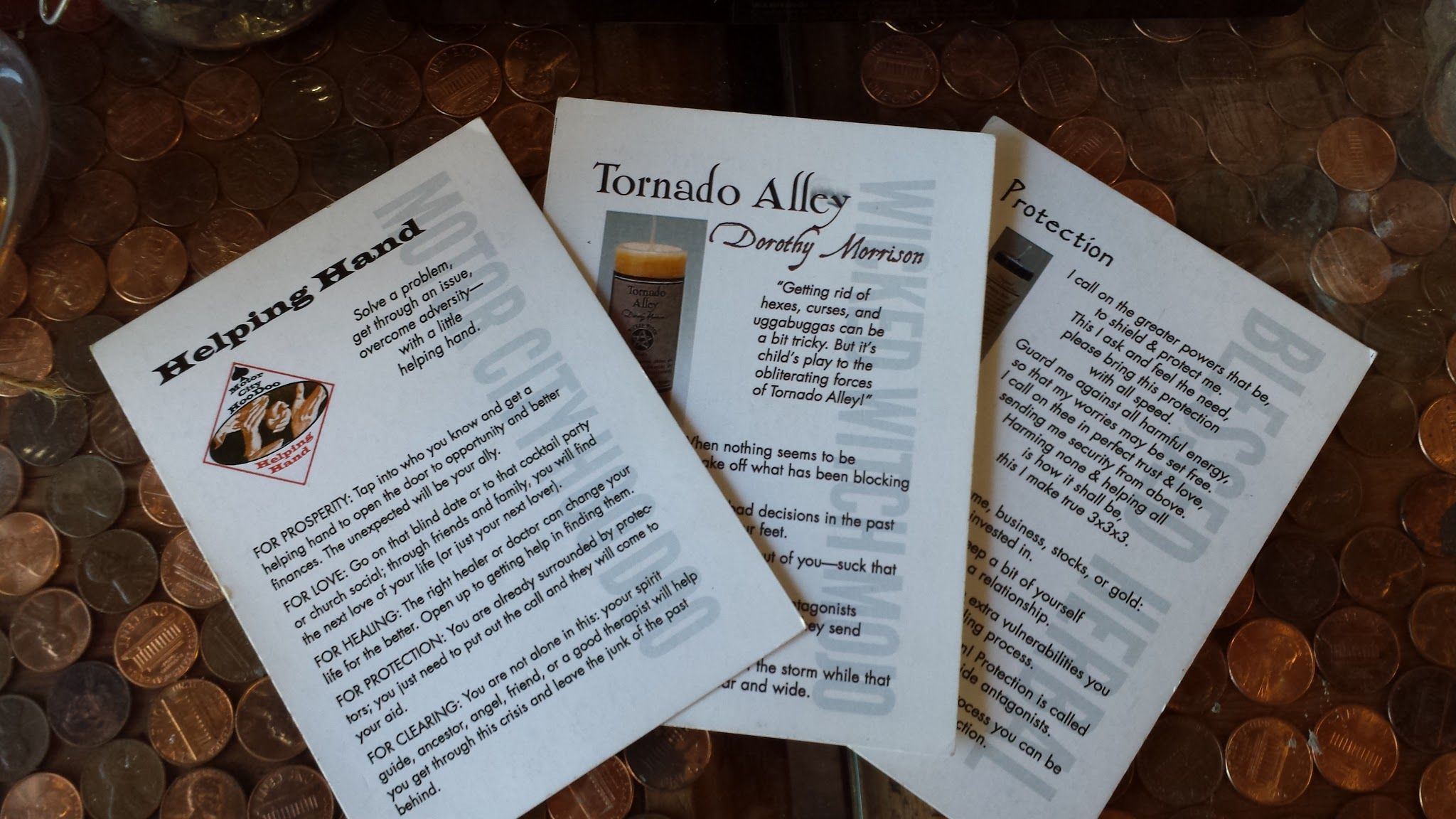 Comments
No comments made yet. Be the first to submit a comment