1 minute reading time
(241 words)
Weekly CMO Reading
Hello and Happy New Year!
This week's reading is all about getting your finances in order to attract success throughout the coming year. 
Who doesn't spend a little too much money during the holiday season? Maybe you lent a couple bucks to your fiscally irresponsible brother or bought a few too many gifts for your grouchy in-laws in hopes of bridging the gap. I know that come January my bank account looks as bare and bleak as the trees this time of year. However the money disappeared the Recover lost money candle is the perfect recipe to draw that cash flow back to you. This candle helps to heal the stress your financial crisis is causing, protect your investments, and uncover your money leaks so you can clear them out.
The Motor City Hoodoo Money Draw is the best money magnet out there! Burn this candle to fill your purse and bank account with cold, hard cash. There's always money to go around, so stop believing that you don't deserve the riches the universe has to offer. Reach out and stake your name on your share.
Begin the year with the intention of power and confidence. Nothing breeds this better than the Affirmations Success candle. It's energy fills you with the vitality and wisdom to face any challenge, defeat enemies, and remove roadblocks. Rise above your fear, put yourself in the driver's seat and create your victory!
Until next time, 
Becca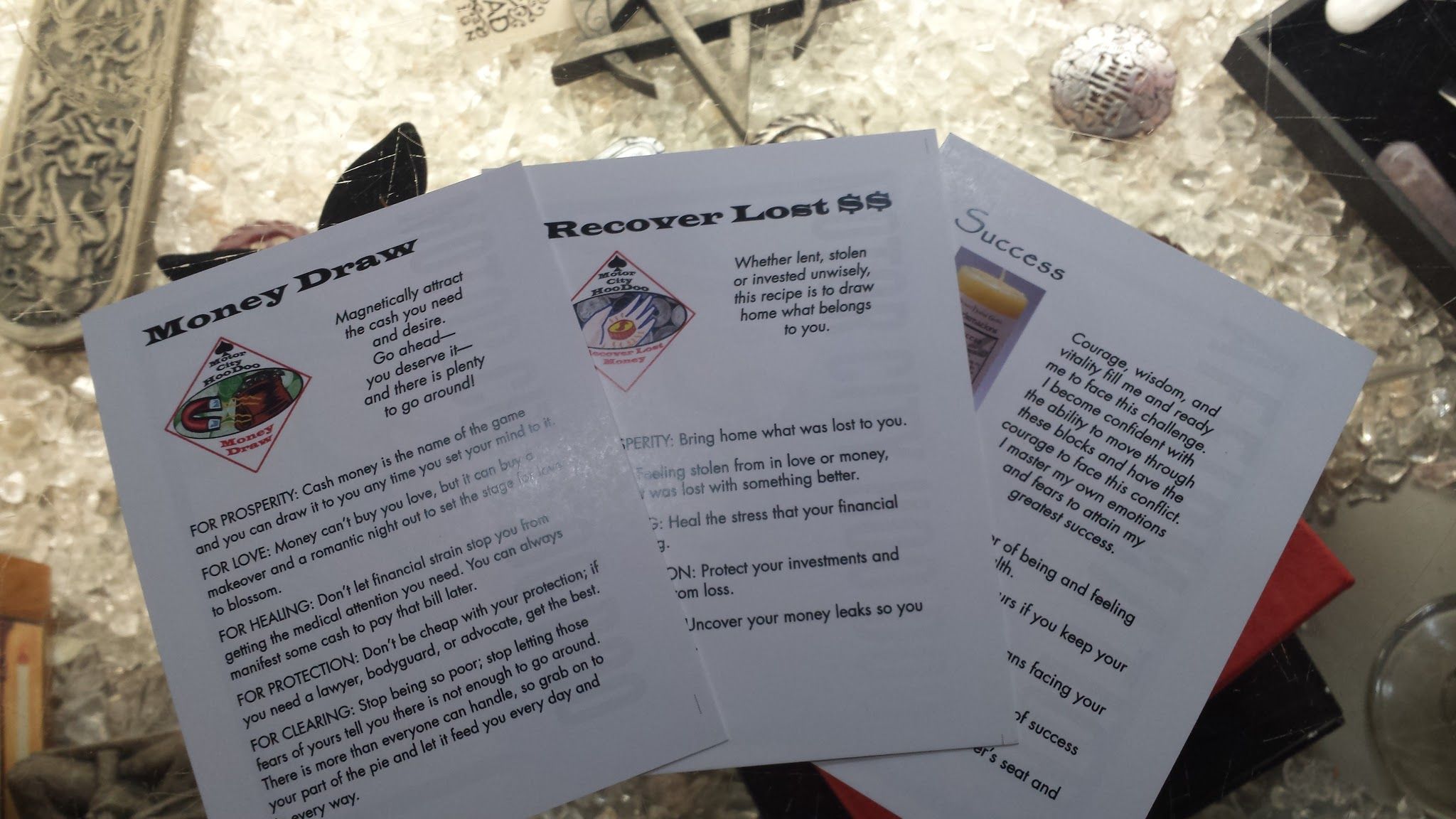 Comments
No comments made yet. Be the first to submit a comment