1 minute reading time
(285 words)
Weekly CMO Reading
Happy Sunday Folks! 
This week's reading teaches us that success is on it's way, we just have to clear away the roadblocks within ourselves that are keeping us from manifesting our greatest desires.
The Blessed Herbal problem solving candle sends us on a meditative journey to discover our energy leaks. It provides clarity and wisdom, uncovering our troubles and blocks, whether internal or external. It exposes the root of our problems so be open to what this energy has to say, because you may not want to hear it. You will not walk away without a lesson learned, and if you listen and act on it's revelations you will open a world of possibilities to yourself.
Who doesn't love working with a little moon energy? The magical Full Moon candle bathes you in empowerment. It guides you through a lesson in manifestation, and shows us that bringing our goals into reality requires us to be clear with our intention and filled with passion. Own your dreams, fill your body, mind and spirit with them and your desires will be magnetized into this plane. Fill yourself with this candle's mysterious energy, watch yourself amplify, your true mission illuminate, and feel your vitality explode.
The Affirmations Success is the last push in this powerful trio. This powerhouse of a spiritual tool is your golden ticket to victory. It offers you the courage, wisdom and stamina you need to put yourself in the driver's seat. So take a hold of your confidence, move through the obstacles you are facing with ease and quiet the voices in your head that are saying "You'll never make it" because they obviously don't know what they're talking about.
Until next week! 
Shalom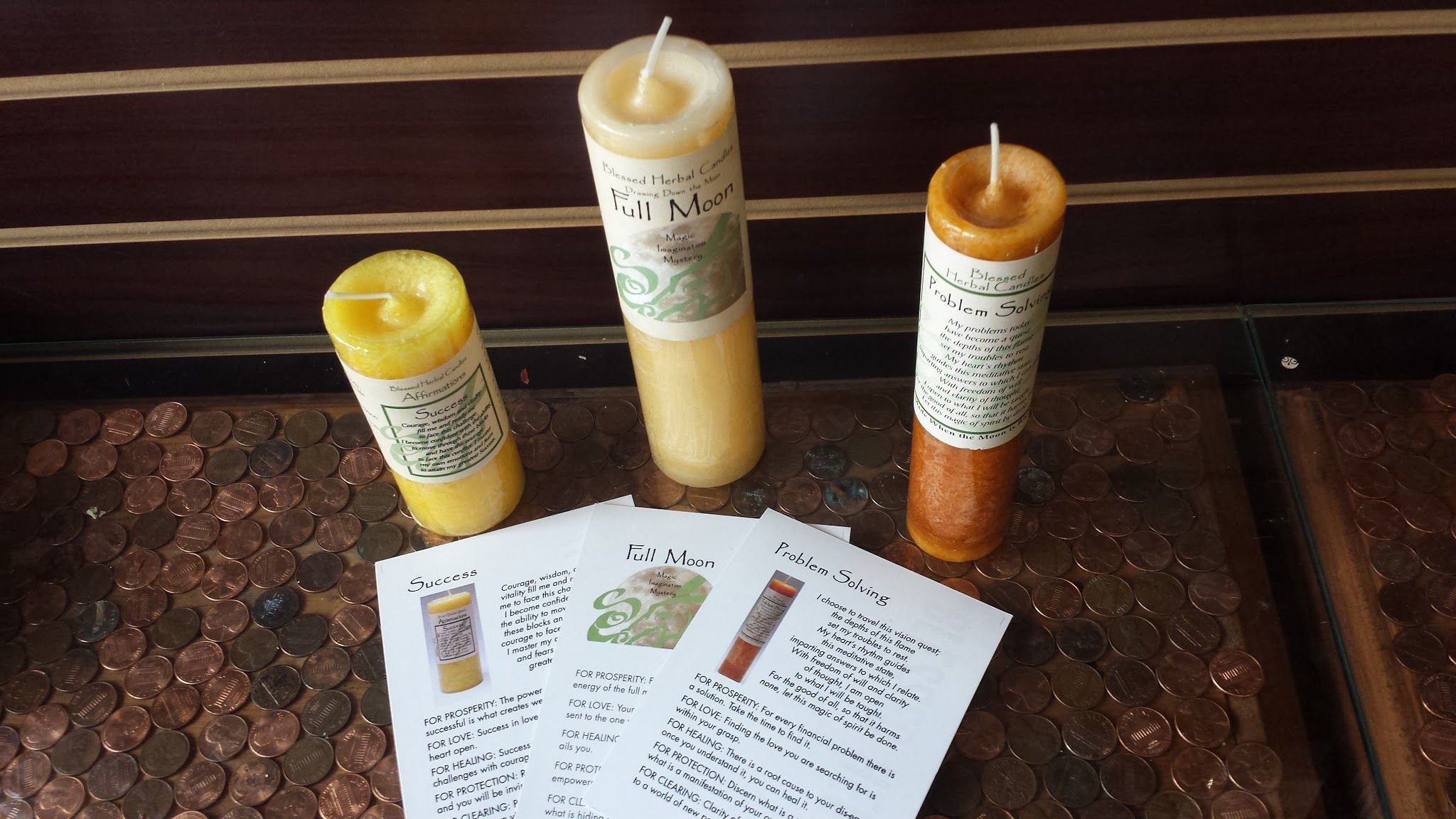 Comments
No comments made yet. Be the first to submit a comment