1 minute reading time
(253 words)
Weekly CMO
Happy Sunday Folks!
Every human is granted their own set of spiritual gifts, this week's reading is for those of you whose gifts are blocked. These three candles work together to clear out the low vibrations that are keeping you from accessing your powers, and build a new foundation that allows you to create a realm of possibilities and spiritual experiences.
How's your attitude? Is your energy low and/or murky? Cleanse that crap. The Blessed Herbal Spiritual Cleansing candle brings the earth and divine together to clear your spirit. Release your traps, misgivings, and confusion. Let go of the past and purify the present. It's incredible what doors will open to you after you purge of the little nasties floating around and in you.
Angels are all around you, and they want you to talk to them. The Affirmations Angel candle allows you to see the handiwork of the blessed spirits all around you. They want to guide you on your walk towards a higher plane, open up and listen. They have so much wisdom, encouragement and guidance to share.
Fill yourself with courage, wisdom and vitality. Grab a hold of your gifts and lay claim to just how powerful and special you are. The Affirmations Success candle brings you the last shove of will power that you need to move through the blocks that have previously held you back. Leave behind your old ways of thinking, put yourself in control, and watch a new path of success unfold.
Until Next Week!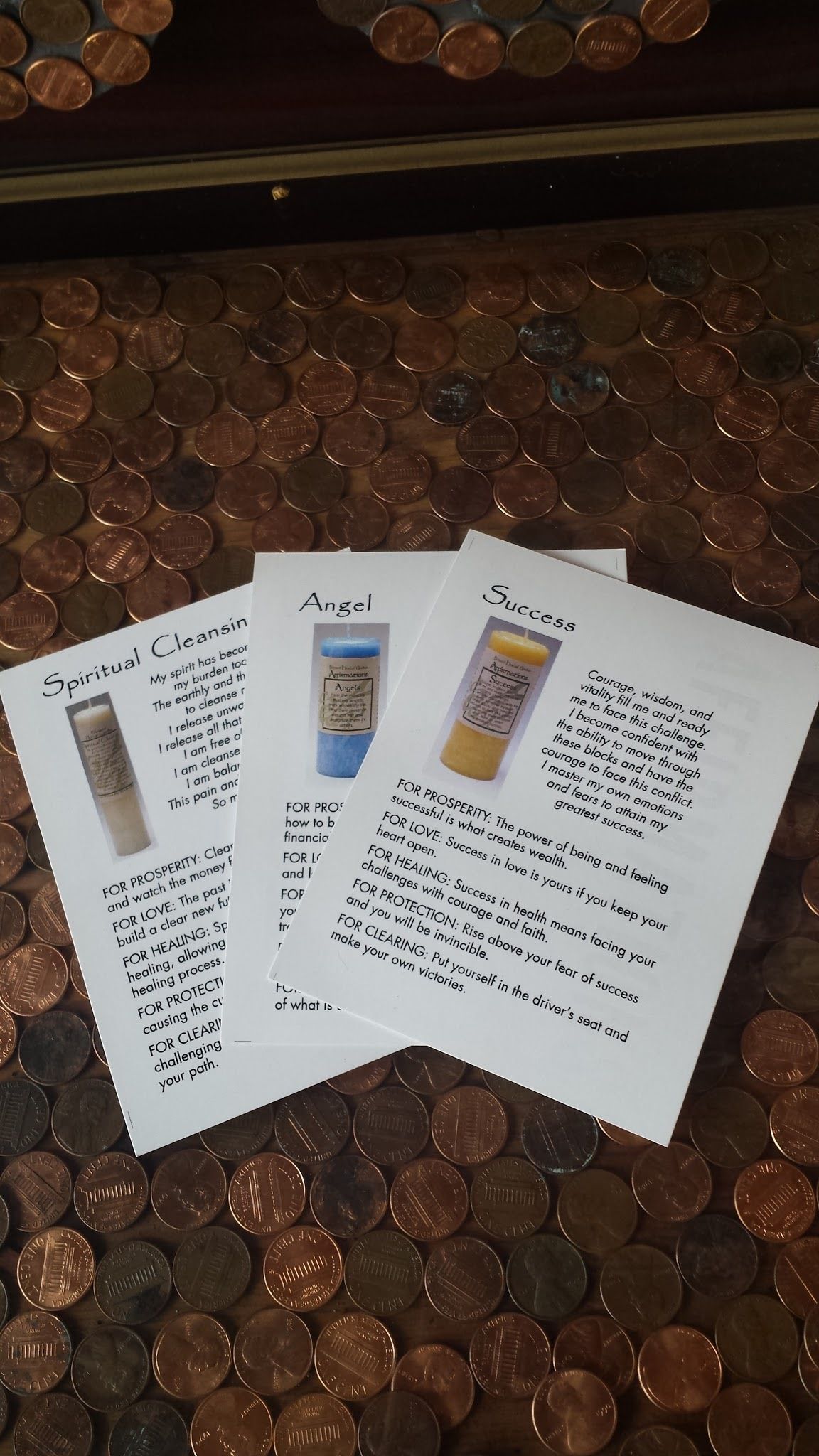 Comments
No comments made yet. Be the first to submit a comment