1 minute reading time
(285 words)
How to take charge of the situation
Every Week the planets journey through our solar system and impact our lives in both helpful and antagonistic ways. Here is how you can use Coventry Creations products to help you balance out the astral energy of the week.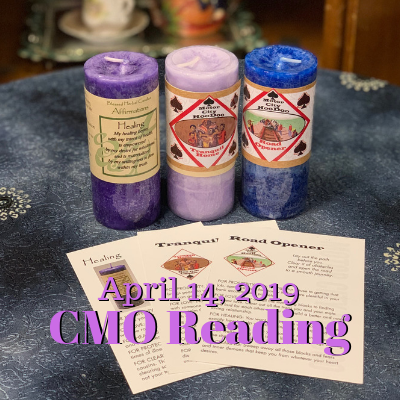 Stressors for the week: Aggressive words used in conversations trigger us. Things are moving too fast to be fully comprehended and can lead us to making mistakes. Pick a candle or three to help you with how you're reacting.
Card 1. Overcome your challenge – Healing Affirmation candle – Your volatile emotions are gumming up the works. They are sending messages of fear or anger or jealousy. You've got some internal strife to reconcile. Heal your heart so your emotions don't make you so vulnerable to the energy around you.
Card 2. Transform fears into strength – Tranquil Home Hoo Doo candle – In our safe space, a tranquil home, we are relaxed and take life at a slower pace. Whatever you heard and how it was delivered can upset your apple cart if you let it. This candle will help you rise above the aggression and stay peaceful within. That is where your strength lies.
Card 3. Create what you desire – Road Opener Hoo Doo candle – The world is your oyster shell. You can take any irritant and transform it into something precious. Use this Road opener candle to help you stay open minded enough to turn any opposition into an opportunity to learn something impressive about yourself. Create your own pearls of wisdom.
These candles and more Coventry products are available at the Candle Wick Shoppe in Ferndale 248-547-2987 or online at www.candlewickshoppe.com. Get an online reading at our online https://cmo.candlewickshoppe.com/cmo.html
Comments
No comments made yet. Be the first to submit a comment